Pharmacy and Retail Distribution
At Lynch Medical Supplies we pride ourselves on our level of service to our customers, offering them some of the world's leading brands at competitive prices. As a company we are always interested in new and innovative products suitable for the pharmacy sector.
Our portfolio of product covers beauty, first aid, diagnostics and hygiene along with other smaller niche area. Whatever you need for your pharmacy or want to sell into a pharmacy we have the team to support it.
For more information on the products and brands we work with, click on the links below or contact your local LMS account manager.
Microlife is a world market leader in the development and production of medical diagnostic equipment – for use at home and in health facilities.
Empowering people
Microlife is the world's leading manufacturer of blood pressure monitors, digital thermometers, asthma measuring devices.Our products and services are designed to enable people to monitor and improve their own health. Microlife was the first company to introduce the mercury-free digital thermometer. We have continued on this path: our products are free from environmentally harmful substances.
"In the future, we want to continue working together to do what we do best: Producing strong solutions for people for life."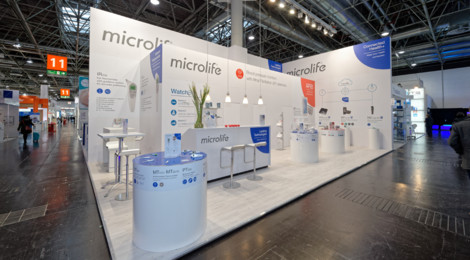 Attach cuff, start, measure – done!  The Microlife entry level model BP B2 Basic provides all important features that you need for measuring blood pressure reliably and accurately: 30 data memory for long-term monitoring of your blood pressure levels, IHB* technology for irregular heartbeat detection which might affect your blood pressure values and the new feature "cuff fit check" ensures that the cuff is correctly placed on your upper arm.
*In case of IHB it is recommended to repeat the measurement. If IHB comes up frequently it is recommended to consult your doctor.
Detection of irregular heartbeat:
Irregular heartbeat (IHB) detection for early alerts to possible heart irregularities
Gentle+
Optimal speed and pressure control for comfortable measurements
Washable soft cuff
High-quality cuff for most common arm sizes (M-L / 22-42 cm)
30 data memory
And average display of all stored measurements
Cuff fit check
Shows before each measurement, if the cuff has correctly been attached on your upper arm
The original Microlife Thermometer and still our largest selling digital unit. The thermometer is reliable and easy to use.
60 Second measurement: Accurate measurement result in 60 seconds.
100% Waterproof:  Disinfectionable.
1 Data memory: See the last measurement result.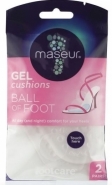 HEEL SHIELDS GEL CUSHIONS, 2 PAIRS
High impact absorbing gel cushions designed to provide all day (and night!) comfort for your heels. Peel off backing film and place adhesive side down in your shoes, above the heel approximately 5mm from the top of the back of the shoe.